Livia Zhao –

President
I'm currently in my senior year at Atholton High School. Through VolunTeens, I'm hoping that I can facilitate change by creating opportunities for teens like me to become more involved in the community they belong to through volunteering. I also wish that VolunTeens can help other high schoolers get one step closer to finding what they're passionate about. Personally, my passions include biology and the environment, particularly where they intersect with societal studies. In my free time, I like to grow houseplants and manage my garden. I also enjoy listening to/playing music and spending time with my dog Loki.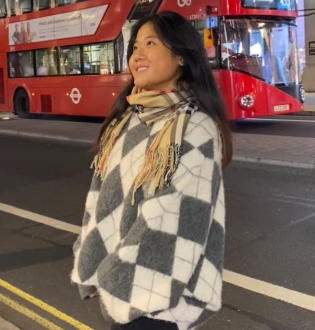 Michelle Kim

–

Senior Vice President

Hey, I'm Michelle! I am 17 years old and I am currently a senior at Atholton Highschool. I want to attend any of the service academies and plan on majoring in engineering. I want to serve my country as a pilot and want to take part in Space Explorations.

---
Nihitha Yeluguri

–

Junior Vice President

Hi! My name is Nihitha. I am a junior at Howard High School and I am 16 years old. I love to dance, sing and do anything music related. My career goal is to pursue nursing at UMBC or Johns Hopkins. As Junior Vice President of Volunteens, I hope to push this organization even further by creating more opportunities and events for people to get more involved in their community and helping those in need through our various volunteer opportunities!
Asmitha Kornepati – Secretary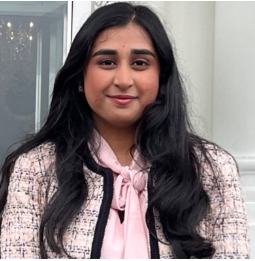 Asmitha here is a 16 year old junior at Howard High School. She is a passionate and dedicated leader in various organizations and clubs to foster a positive impact in the community. She engages in her community by leading as a parliamentarian for HCASC, UNICEF, Red Cross, Girl-up, and the Youth Climate Institute. She is also involved in various volunteer work such as hosting fundraisers, advocating for policies, and providing platforms to represent student voices. Asmitha aspires to pursue business and advocacy by representing her community and beyond. In her free time she enjoys dancing as she is a classically trained Kuchipudi artist, plays the veena, travels, and bakes. Asmitha aspires to utilize the platform of Volunteens to further initiate actionable change and foster growth by participating and collaborating with students surrounding volunteer works. Asmitha is excited for a successful year!
---
Sravya Tallapragada

–

Chief of Marketing

Hi, I'm Sravya Tallapragada! I'm a Virgo and I'm 17 years old. I'm also a senior and go to Atholton High School. My dream college would have to be either Johns Hopkins University or Stanford University. I love to dance and I play a Carnatic instrument called the veena. Another huge passion of mine is research which is a way I have and want to change the world with. With Volunteens, I believe changing the mindset of volunteers and their perspectives on service is also crucial. Service should be rewarding, not a chore. On an unserious note…I have a very adorable Shih Tzu, my favorite show is Gilmore Girls, I'm a huge Swiftie, and my favorite color is PURPLE!
Myles Brown –

Chief of Technology
Hey there! I'm Myles, a Senior at Wilde Lake High School and proud Chief of Technology in the Volunteens program. In my free time, you'll find me engaged in ANIME, exploring my creative side through design or editing, or staying active in various sports. Looking ahead, I have my sights set on attending NC A&T, FAMU, or the Coast Guard Academy, as I'm passionate about becoming a Humanitarian Engineer. My goal is to change the world using the power of Technology, Teamwork, and putting in TONS of effort. Let's make a positive+ impact together!

Chapter Director - Wilde Lake
Hi! I am Gabby Oshadiya I am a 17 year old senior at Wilde Lake High School.  My plan is to study Architecture at one of my top three schools: Florida Agricultural and Mechanical University or Georgia Tech or University of Miami. I love the community and ensuring my work benefits many people is my goal. I want to make sure that all of the work I do leaves and impact for all people. My end goal is to own my own architecture firm whose goal is make sustainable and equitable structures. I also want to own my own Bed &Breakfast one day! Fun fact: I enjoy traveling the world with my friends and family!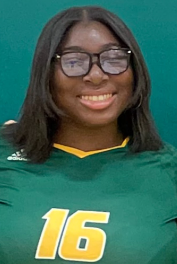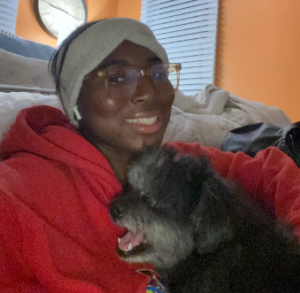 Chapter Director - Mt. Hebron
I am Tarek Lewis, a senior at Mount Hebron, and I am committed to helping those in need. My extracurricular pursuits include football, rugby, National honor society and national tech honor society. My interests include playing guitar and drawing, to pursuing the field of cyber-security. My aspiration is to attend George Mason University, drawn by its esteemed cyber-security program, and I hope to pursue rugby at this institution!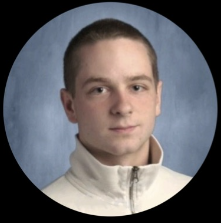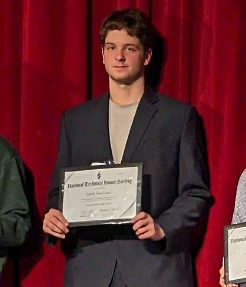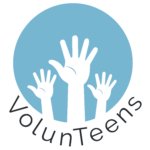 Angela Lei

– Reservoir Chapter Director
---
Angela Aguilar

– Chief of Fundraising

Hi! My name is Angela and I'm a senior at Centennial High School. I hope to study medicine in Ireland after college and I hope to change the world through medicine. A fact about me is that I speak spanish!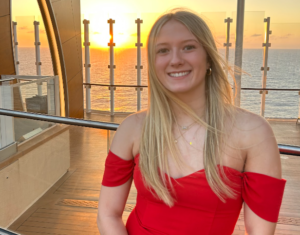 ---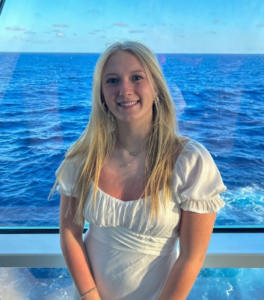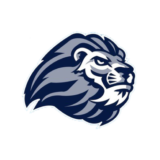 Chapter Director - Howard
Lily Douglass,16, has been a member of the Howard High School VolunTeens chapter since her freshman year and currently serves as Howard High's Chapter Director. She hopes to attend the University of Maryland. Lily enjoys playing soccer and hiking. She is hopeful that she can encourage students at her school to participate in local volunteering opportunities to improve the community!

Chapter Director - River Hill
Hi, my name is Lucy Qian, a junior at River Hill High School, class of 2025, and also the River Hill VolunTeens Chapter Director. I am a dedicated ballet dancer, hoping to pursue a career in/related to the medical field, although I am looking to explore a little further in the near future. VolunTeens has given me numerous opportunities to find service hours and give back to my community already, and I want to bring those opportunities now to others around me, promoting mental health and helping others develop new interests.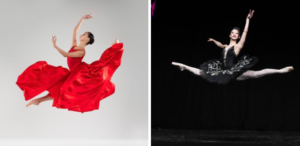 Chapter Director - Atholton
Hello! My name is Maisi Ball, I am 17 years old and a senior at Atholton High.  My dream school is Princeton or Spelman College.  After taking AP Psychology , I realized I truly have a passion for psychology and it's something I want to major in! I would also love to minor in Video Production or film studies. I am a dancer and I've done ballet since I was five years old.  I am also in theater and I love being a part of plays and musicals at my school.  I am heavily involved in the school and really love being a part of clubs such as SGA, BSU, and HSU. I was in NHS and Volunteens before becoming the school chapter for Volunteens and I truly want to make Atholton a better place through volunteer work in our community.